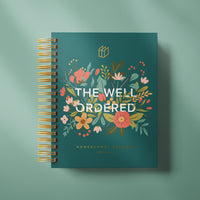 Homeschooling...with a peaceful plan.
Let's face it - homeschool moms have a million and one things to do. That's why we created a planner to help you be feel more peaceful and organized in your homeschool day. And with its stunning design, The Well Ordered Homeschool Planner is just as beautiful to use as it is to look at.
Buy Now
Featured - Tools For Teaching Good Character
What others are saying
What an amazingly designed planner! It's so evident that it was created by homeschoolers, for homeschoolers! I love that it's completely customizable and SO PRETTY! Two thumbs up!"

Jacinda V.
I wanted to thank you and your wife for an amazing planner. I have been using it for about a week now and it is absolutely the best planner I have had. I'm thrilled to have found it!

Kimberly C.
This planner is BEAUTIFUL!!! I like how it is organized, and that you included spaces for brain dumps! The habit tracker is awesome, too. It will be so helpful to so many homeschool moms!

Paula R.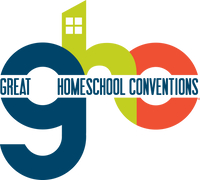 Come See Us At the Great Homeschool Conventions!
We are thrilled to be a featured speaker at the Great Homeschool Conventions in 2024! Come see at one of the 5 locations and visit our booth to browse our products. Be encouraged for your upcoming homeschool year!
Grab Your Convention Ticket Here